Creative visualisation has been used successfully by top athletes, innovative scientists and some of the most genius entrepreneurs.
The brain doesn't distinguish between what's real or imagined. It responds to the feelings of your creations…
This meditation allows you a moment to relish your heart's desires and in so doing, embedding your mind with co-creative possibilities.
Life can now begin to orchestrate and organise. You will be more aware as aligned steps become obvious to you.
When you stay connected to your desires, in-tuition kicks in… and ideas are whispered
What we focus on expands
The brain works on repetition. So setting up practices that keep you in the energy of your creations is super powerful. Plus, it feels good to dream up the Big picture !
Start your day with intention
Every shift into good vibes counts. It all adds up…
The idea is to fall in Love with your future. This helps release the past with grace and begins to shift whatever habits of thought or feelings you've had going on under the surface.
Aligning to the energy of what it would feel like to have your desires makes you naturally magnetic.
I'm beyond excited to share this beautiful guided meditation with you. It's been a top favourite with clients and I Love it too ❤️
Enjoy it and begin a Creative Visualisation practice for manifesting your heart's desires: 
Wishing you beautiful inspired happy and abundant days… On repeat 🌟
So much more than positive thinking !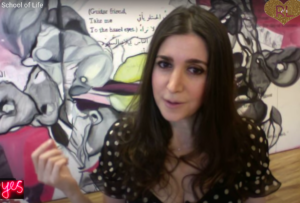 It's about re-aligning with your soul and letting Life flow…
The content is yours for life. You can enjoy it at your leisure. 
You'll have immediate access and infinite re-plays to stay connected to your Big picture: