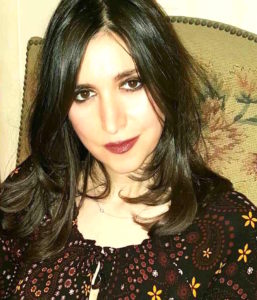 So happy you're here 😍
I'm in the business of miracles… Genius manifester, Love and money magnet, Creativity whisperer, Education innovator and international bestselling author.
I believe in paradigm shifts and quantum leaps. I believe in unique strengths and gifts that we are here to share. I believe in the power of Love to create miracles. And I believe that our desires are placed in us by Life itself. So the steps are whispered through our in-tuition. 
I also believe that our success is a result of who we are. So the work's on us… And the good news is that we have within us the power to transform our life into exactly what we choose. Success on your terms !
A bit about me…
I grew up in London. I had a crème de la crème education spanning the best of the French, British and US systems. I went to the French Lycée in London then to St Paul's Girls' School and my B.A. is from Wellesley College in the US.
I started my career in finance on Wall Street and ended it a decade later as a Director with Deutsche Bank. I Loved everything that career offered and what the bonuses allowed me. I worked with amazing people, discovered Asia in depth and covered European institutions spending lots of time in Geneva, Milan, Rome, Frankfurt and Munich. 
In 2004, I moved from London to the Big Apple and remembered to follow my heart ❤️
I went back to university and got a master's degree from New York University's Steinhardt School of Culture, Education and Human Development… I'm also a Montessorian.
In 2008, I founded KidsMeridian in Paris with the idea of opening up the Education system to more creativity. If you have little ones, I highly recommend exploring Montessori possibilities in your neck of the woods. Alums include both Google founders, Jeff Bezos, Taylor Swift and so many more brilliant creatives.
My training and expertise focus on childhood programming. This is where I did my research. My book Tap into Miracles discusses all that. As I started specialising, I got coaching certifications in NeuroScience: Changing Habits and Brain Health. 
I believe most blocks and limiting beliefs are embedded in our system from those early years and will show up again and again to sabotage the progress. Understanding and healing these blocks is a big part of my coaching practice.
What I've discovered is a love of learning that I now share with the education world. When we match our strengths with our intrinsic interests, we are in our zone of genius and work and life feel like fun ! 
I believe the entire journey is an inside out one. Great leaders know who they are. They trust themselves. And they tend to be deeply and almost obsessively passionate about their work and Life. Magic ingredients. 
I work with purpose-driven executives and entrepreneurs who are ready to step into next level Love, joy, peace, abundance, money, creativity and so much more 🌟
Ready to RISE ?
Let's Explore the Possibilities… 
Until soon,
Rania