Fascinated and triggered simultaneously is the recipe for major growth and evolution
Your soul clocks in on something (or someone) you find absolutely fascinating
and then it all begins… the triggering !!!
You're drawn, you can't help that. It's your heart lighting up the way 🌟
but what about all this triggering ???
it's part of the deal
This is how you get to release what's stuck in your system. The annoyance. Limitations from the past. And all the littleness
Where the ego had been holding you hostage with this stuff, now you get to look at it and bring it up to the light for healing
It's time
It's time to kiss the past good bye and embrace this passion you're feeling in your heart
Let the laughter begin

Let the gentleness take over

Let the miracles meet you where you're at…
Fascinated and triggered… that's fine.
Decide and choose to show up for the lessons
It's all good. It's part of your self-actualisation.
It's time to release the fear and learn through Love
It's time to open up to a new way of seeing things
It's time to let it be Easy
It's time to allow yourself to desire unapologetically
and to receive with Love ❤️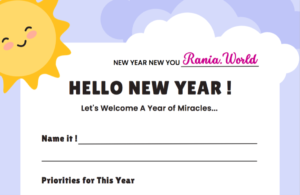 Ready to Create on Purpose ?
Let's clarify your deepest truest desires
Your Year of Miracles can begin today…
The PDF also includes some super powerful journal prompts