Giving and receiving are actually two sides of the same coin. It's all about the Love we put into giving and the grace with which we receive.
In my experience, whatever I give from my heart multiplies a million times.
For years, I shared Free super powerful content on my website, on Twitter and on YouTube. Hundreds of free videos and blog posts on there to date !
A few years ago, on my return to London, it was time to clarify how we would continue to share these empowering messages in the most impactful way.
I Love our free content. It is given with Love and an intention to serve and uplift anyone who comes across it 🌟
The way it works is that we show up, share from our heart and people find us. Even better than that, they reach out and their decision to buy is easy because the message resonates at such a deep level.
Sometimes, if it looks too good to be true, our ego can resist. I've done that before… And then returned a few months later to buy what I actually knew right away was appealing.
Our paid programs are for those looking for deeper work, healing, a new way of doing things and some AHAs along the way !
Every once in a blue moon, someone may reach out asking us in a round-about way to give them a paid course for free as well. But what I've seen over the years is that those who invest with intention get the best results. They expect and want that.
Miracles come from conviction. When we trust Life and our inner guidance to lead us to the teachers and the content that we need, we also show up for the work in a different way.
Our willingness to see things differently is where it all begins.
Free Content and the £500 Cream
I remember when I moved to NYC, one of my best friends from Wellesley College had also moved from the UK to the US. She showed up in my new West Village home super excited about some Amazing brand she had just discovered. She handed me a sample and said: This is the Best of Best.
It was a Sisley cream and I got hooked. I used their products for years, paying a fortune for something I discovered through Free content !!!
Giving multiplies multi-fold. Sisley as a brand were big with handing out samples. I discovered so many other great creams of theirs through this practice.
When we create something we Love and believe in, we want to shout about it from the roof tops:
It works. It's brilliant. It can change your Life for the better
Give from your heart. And generously. 
Lately, we've been expanding our online education to include programs that are accessible to many… 
Our courses are infused with an energy of Love.
When you sign up, you are joining our world: Happy people making the world a Happy place 
Trust yourself
Investing in yourself is an act of self-Love. Do it with intention.
In the Welcome to a new relationship with Money program, we also cover spending with Love and the energy you infuse into paying bills and the services that support you 💖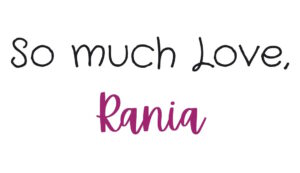 Tags:
Free content vs Paid content
Giving and Receiving are on the same coin
How money works energetically
Multiplying your earnings through giving
Online education for entrepreneurs
Online program for creating on purpose
Samples and Free content
Sisley Free samples
Success tips for entrepreneurs
The Art of giving in business
The Energy of Money
The Money conversation for entrepreneurs
The Welcome Money course
Welcome to a new relationship with Money